The Schmidt Lithography Company was based in San Francisco. Max Schmidt, a German immigrant, founded his first printing business in 1873, and he was one of the first printers to use lithography on the West Coast. His plant burned twice, in 1884 and 1886, but by the 1890s he ran a factory in San Francisco, as well as branches in Portland and Seattle.
During the 1906 earthquake and fire the company's premises were destroyed again. Schmidt quickly acquired a nearby paper factory and production continued practically uninterrupted. Within two years of the fire, Schmidt had rebuilt on the site of his former factory at the corner of Second and Bryant Streets.
Schmidt's company was best known for its printed labels, but they also produced other items like separately-issued prints. The company was once the largest printing company on the West Coast and today they are remembered for the clock tower that still stands at Second and Bryant Streets.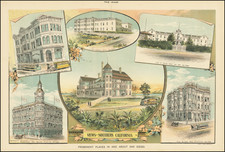 Place/Date:
San Francisco / 1888 circa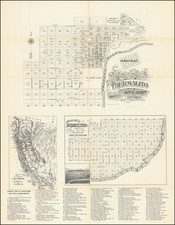 Place/Date:
Oroville, California / 1890
Size:
19 x 24 inches Sheet size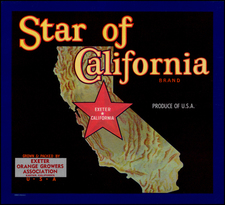 Place/Date:
San Francisco / 1912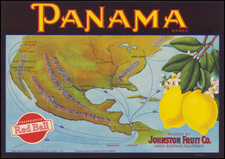 Place/Date:
San Francisco / 1912
---
Archived