Robert Laurie (1755?-1836) was a British engraver and printseller who specialized in engraving portraits and in publishing maritime charts. His family originated in Dumfriesshire. As a young man he came to London and was apprenticed to Robert Sayer (ca. 1724-1794) in 1770. He received several awards in the 1770s for his mezzotint engraving and printing. He worked for Sayer as apprentice, assistant, and later partner.
In 1794, when Sayer died, Laurie took on his business alongside James Whittle, his fellow Sayer employee. Laurie managed the business and ceased almost all engraving. Instead, he oversaw the prodigious output of printed materials, especially sea charts and maritime atlases. He retired in 1812.
Laurie's son, Richard Holmes Laurie, took over his part of the business and continued in business as Whittle & Laurie, rather than the previous Laurie & Whittle. Whittle died in 1818, leaving Richard as the sold proprietor of the business. Robert died in 1836 in Hertfordshire.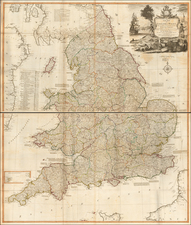 Place/Date:
London / 1794
Size:
50 x 43 inches (if joined)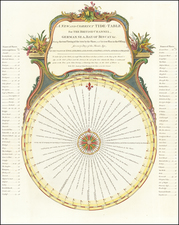 Place/Date:
London / 1794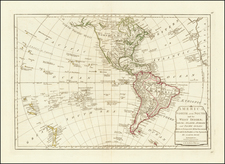 Place/Date:
London / 1794
---
Archived