Description
The First Federal Map the Show the Pacific Crest Trail.
Fantastic large-format map of the United States, showing the nation's National Park System during the late 1930s. The map is most notable for its depiction of the Pacific Crest Trail on the West Coast, which appears to be the first time that this trail appeared on a federal map. The map also shows the Appalachian Trail.
The map is wonderfully detailed, showing the extent of federally-managed recreational lands including wildlife refuges, national parks, national monuments, national forests, reservations, and more. Inset maps show Alaska, Hawaii (including its northwestern archipelago) and Puerto Rico and the Virgin Islands. The map also shows the pre-interstate highway system in red.
A truly wonderful map of the United States for lovers of the outdoors.
History of the Pacific Crest Trail
One of the three great national trails of the United States, the Pacific Crest Trail today stretches from Mexico to Canada and passes through the nation's three contiguous Pacific states. The first known reference to the route comes from Catherine T. Montgomery in 1928, although Clinton C. Clarke is more commonly recognized as the first proponent of the trail, which he introduced to the public in 1932. The goal of the trail was to connect some of the most well-known west coast long-distance walking routes, including the Skyline Trail, the John Muir Trail, and the Yosemite-Tahoe Trail.
The trail was scouted by groups organized by the YMCA in the late 1930s, and it evidently some garnered federal support by 1939, when it appeared on this map. World War II postponed work on the trail, which was resumed after the war. The Trail was designated as a National Scenic Trail in 1968 and formally finished in 1992.
Primacy
The timeline on the Pacific Crest Trail Association's website lists 1939 as the time the PCT "appears on a federal government map for the first time." This is confirmed by additional sources. We have been unable to find an additional 1939 federal map to show the trail, thus it must be presumed that this citation is in reference to the present map.
Rarity
As with many such government-issued maps, the map is well represented in institutional collections, however, it is extremely rare on the market.
Video Description
Geography Geek has made a video regarding this map: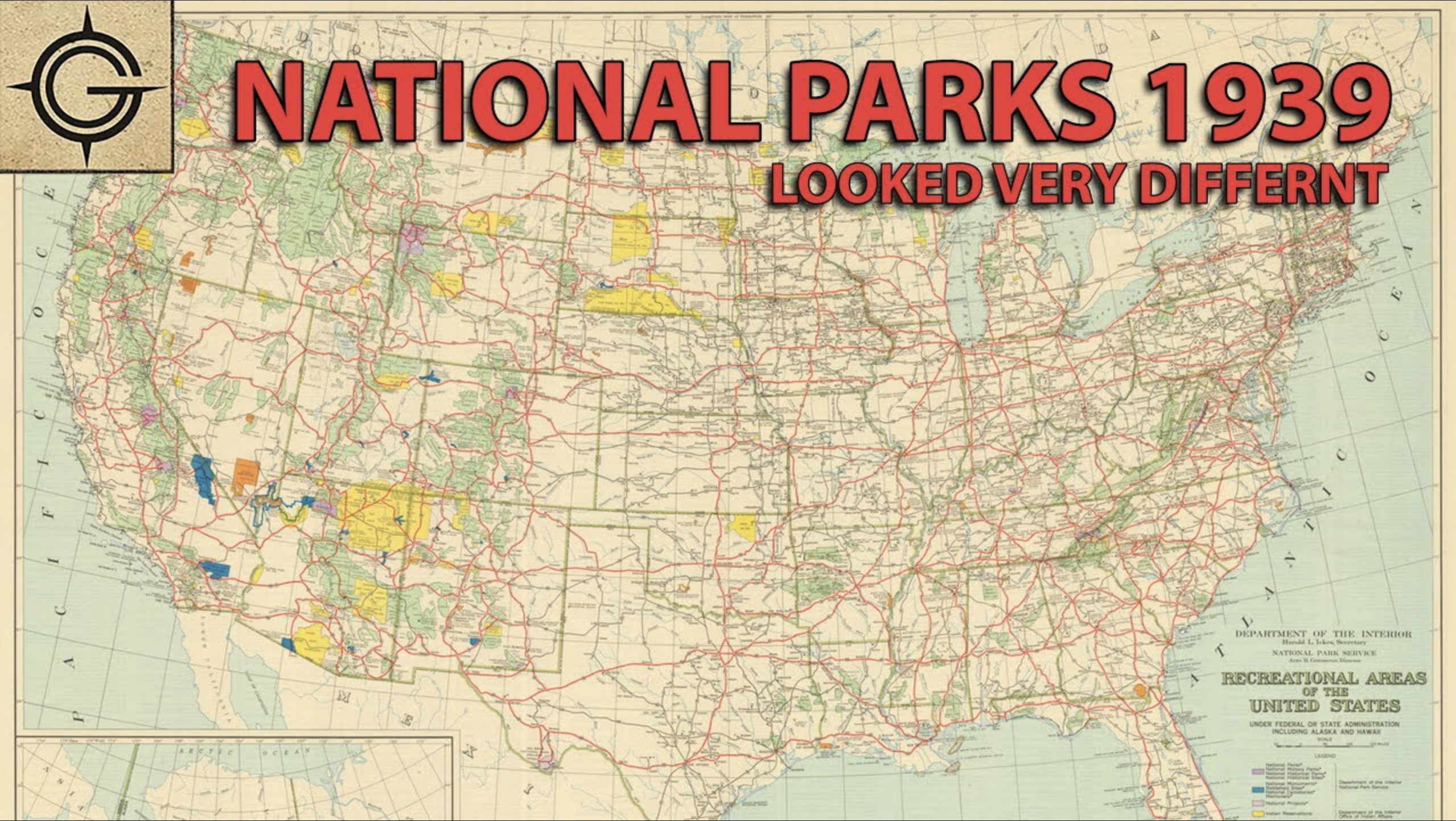 Condition Description
Folding map, printed both sides. Pinholes in corner, with upper right torn. Verso with purple ink stamp "Geo. A Paddock."
Reference
https://www.pcta.org/about-us/history/