Martin Ulvestad (24 December 1865 – 19 January 1942) was a Norwegian-born American historian and author whose writings focused on Norwegian-American immigration. He was a pioneer in documenting the early history of Norwegian settlers in America.
Ole Johannes Martinus Ulvestad was born at Volda municipality in Møre og Romsdal, Norway. He was the son of Peder Olsen Ulvestad (1825–1918) and Alexandrine Knudsdatter (1824–1894). He immigrated to the United States in 1886. During his next three to four years, he worked as a book printer and as a typesetter for various English, German and Scandinavian language newspapers.
Ulvestad published an English-Danish-Norwegian dictionary in 1895. Ulvestad subsequently collected and published extensive information regarding Norwegian-American immigration and settlement in North America. His books provided biographical information, history of the settlements associated with Norwegian immigration and information regarding those who fought in the American Civil War. These books also contained articles about Norwegian music in America, listing of newspapers and magazines, and Norwegian-American educational institutions. His most notable work was the two-volume Nordmaendene i Amerika published in 1907 and 1913. The narrative portion of Nordmændene i Amerika was subsequently translated into English by Olaf Kringhaug (1928–2008).
---
Archived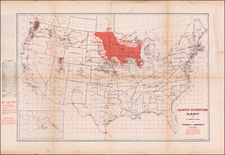 Place/Date:
Minneapolis / 1901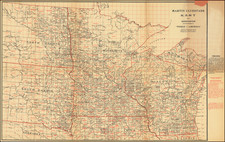 Place/Date:
n.p. (Minneapolis) / 1901