Introduction:
Ortelius's Theatrum Orbis Terrarum (or "Theater of the World") is widely considered to be the first modern atlas, meaning that this was the first published set of uniform maps with supporting text gathered in book form. Previous bound map collections exist, for example the Italian Lafreri atlases, but these were sets of maps selected and bound together on demand. The Theatrum, in contrast, was the best available summary of sixteenth-century cartographic knowledge, covering much of the exploration of the world in the century following the discovery of America.
The atlas was first published in 1570 in Antwerp. Ortelius' atlas outperformed later competing atlases from other cartographic luminaries like the De Jode and the Mercator families. The broad appeal of the work is demonstrated by the array of languages in which the atlas appeared: in addition to Latin, the atlas was published with text in Dutch, French, German, Italian, Spanish, and English. Between 1570 and 1612, at least 31 editions of the atlas were published in seven languages. The editions grew over time, with the first edition having 70 maps on 53 sheets, and the 1612 edition having 167.
At the time of its publication, the Theatrum was the most expensive book ever produced. Ortelius created all the maps personally, hand drawing the rough sketches. Those drawings were then interpreted into prints by his engravers Frans Hogenberg, Ambrosius Arsenius, and Ferdinand Arsenius.
After Ortelius's death in 1598, the copper plates for his atlas passed to his heirs. They, in turn, sold the collection to Jan Baptist Vrients (1522-1612) in 1601. Vrients added new maps and published the atlas until his own death in 1612. Vrients's widow then sold the plates to the Moretus brothers, who were the successors of Christoffel Plantin. Recent research has unearthed examples of the atlas with maps dated to 1640.
---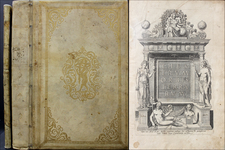 Place/Date:
Antwerp / 1574 (with 1584 Addiamentum)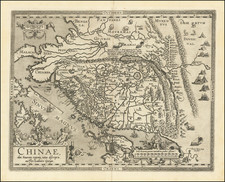 Place/Date:
London / 1584 (1606)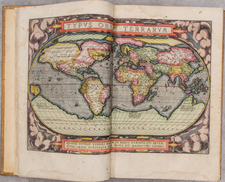 Place/Date:
Amsterdam & Antwerp / 1598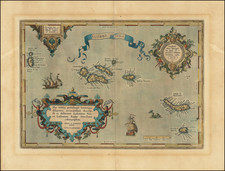 Place/Date:
Antwerp / 1601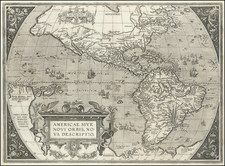 Place/Date:
Antwerp / 1618 - 1630 circa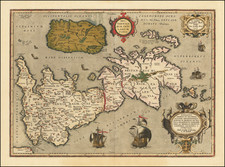 Place/Date:
Antwerp / 1624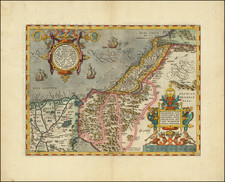 Place/Date:
Antwerp / 1624
---
Archived