John Wells Foster (March 4, 1815 – June 29, 1873) was an American geologist and archaeologist.
Foster was born in Petersham, Massachusetts. After graduating with honors in 1834, he studied law in Zanesville, Ohio and was admitted to the bar.\
In 1847 Foster and Josiah Dwight Whitney were hired to assist Charles T. Jackson in making a federal survey of Michigan's Upper Peninsula, which was about to become a major copper and iron mining region. The survey was poorly managed by Jackson and when he was dismissed, Foster and Whitney were asked to complete the effort. The final reports were published under their names in 1850 and 1851. \
In 1851 they presented their findings to the American Association for the Advancement of Science In 1858, Wells settled in Chicago where he remained for the rest of his life. For a time he worked in the land department of the Illinois Central Railroad but then joined the faculty at the Old University of Chicago where he served as a professor of natural history. Foster had been interested in archaeology since his work on the Ohio geological survey and spent many years studying the remnants of the Indian mound builders culture.
---
Archived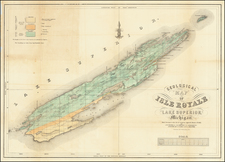 Place/Date:
New York / 1847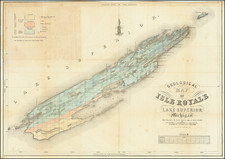 Place/Date:
New York / 1850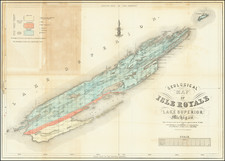 Place/Date:
New York / 1850