George Matthaus Vischer was an Austrian parish priest and mapmaker, born in the Tyrol.
Despite earning his living as a priest, Vischer was a remarkable mapmaker. On behalf of the Austrian nobility and clergy, he compiled maps and created engravings and drawings of more than 1000 cities, castles, manors, abbeys and cloisters in Austria, Styria, Moravia and Hungary.
Vischer's maps and views are frequently the oldest surviving images of the places depicted and his work is of tremendous importance to scholars and historians.
---
Archived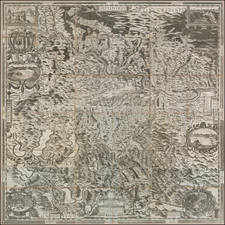 Place/Date:
Sytria / 1669 (1762)