Hieronymus Cock (1518-1570) was a skilled Flemish engraver, painter, and publisher of prints in the sixteenth century. He hailed from an artistic family, as his father and brother were both painters as well. He trained as a painter in Antwerp and then spent time in Rome (1546-7).
Cock and his wife, Volcxken Diercx, established their publishing house in 1548 at Aux quatre vents, or at the house of the four winds. Cock's publishing house became renowned in northern Europe as he and his wife, and successor, transformed printmaking from an individual activity to one based on a division of labor. This allowed him to publish more than 1,100 prints in just over two decades (1548-1570). He is known to have personally etched 62 plates.
Cock's cartographic output included country maps, landscape prints, and town plans, especially of cities under siege. He also worked with mapmakers; for example, he collaborated with Diego Gutiérrez on a 1562 map of the America. He famously released prints by important engravers who produced works after the Italian masters of the Renaissance, popularizing that movement in the north of Europe.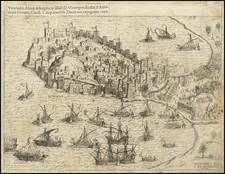 Place/Date:
Antwerp / 1550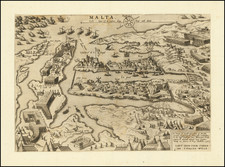 Place/Date:
Antwerp / 1565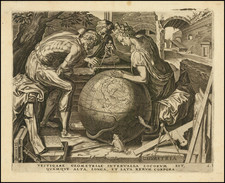 Place/Date:
Antwerp / 1565 circa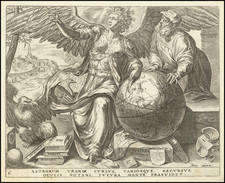 Place/Date:
Antwerp / 1600 circa
---
Archived

Place/Date:
Paris / 1557 / 1601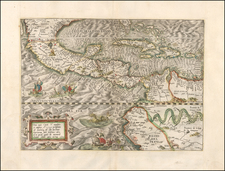 Place/Date:
Antwerp / 1562 (1630)