John William Norie (1772 – 1843) was a publisher of nautical books held in high regard by his contemporaries. He also specialized in nautical charts and was a mathematician. William Heather, a chart and instrument seller, took Norie on as a chart maker and allowed him to run a nautical academy out of Heather's premises on Leadenhall Street. Norie published many works, but the most famous were A Complete Set of Nautical Tables (1803) was the Epitome of Practical Navigation (1805). Both were reissued many times, usually together.
Norie partnered with a financial backer, George Wilson, to buy Heather's business upon Heather's death in 1813. In addition to the nautical academy and the copyright to his books, Norie prospered from the growing business, which he managed. The shop, operating under the sign of the Wooden Midshipman, was called the Naval Warehouse.
Norie retired in 1840. He sold his shares in the business and moved to Edinburgh. He died there, at the age of 71, on Christmas Eve 1843. His company was renamed Norie & Wilson after his retirement. In 1903, the firm merged with rivals and became Imray, Laurie, Norie & Wilson. It is still in business today.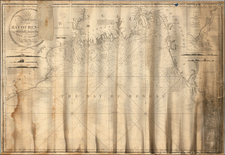 Place/Date:
London / 1846
---
Archived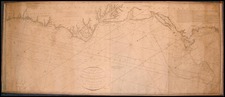 Place/Date:
London / 1847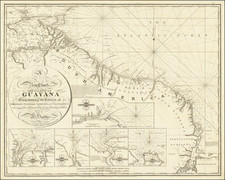 Place/Date:
London / 1828