Roy Wenzlick was active in the St. Louis real estate market his entire life. His father Albert owned Albert Wenzlick Real Estate.
Wenzlick founded the Roy Wenzlick Research Corporation in 1928. A company publication, the Real Estate Analyst, was launched in 1932. His book "The Coming Boom in Real Estate," published in 1936 was a New York Times best seller and when the boom happened, he was launched onto the national stage.
The Wenzlick was also and avid map collector. He donated his map collection to Westminster College in Fulton, Missouri.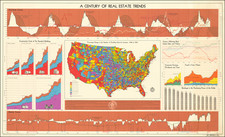 Place/Date:
St. Louis / 1951
---
Archived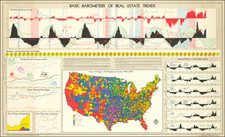 Place/Date:
St. Louis / 1951