Very little is known about Serlin.
Wilhelm Serlin was born at Niirnberg in 1625, the son of a clerk. In 1650, he acquired the rights of a Frankfurt citizen.
Serlin appears to have settled down as a bookseller and from then onward signed himself 'Burg. vnd Buchh. in Franckfurt am Mayn'. His first activity of note, which should have secured him a place in historiographical books of reference, was the publication, from 1659 onward, of the Diarium Europaeum for which he acted as publisher until his death, when his wife took over. The Diarium belongs to the category of historical magazines which provided the seventeenth-century reader with reports and commentaries on contemporary events. There were at that time two such publications in Frankfurt, both of them illustrated, written in an agreeably chatty style and surprisingly reliable: (1) Theatrum Europaeum, founded by Merian and still in Serlin's day published by the Merian family; (2) Diarium Europaeum (continued later under the title of Allgemeine Schaubiihne der Welt), published by Serlin.
Serlin acquired the Ordinari Wochenz newspaper in 1665, ultimately changing the name to Frankfurter Journal.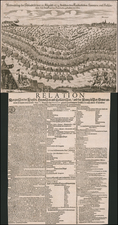 Place/Date:
Frankfurt / 1674
---
Archived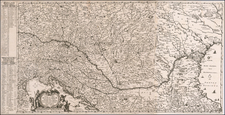 Place/Date:
Frankfurt / 1665
Place/Date:
Frankfurt / 1667 circa