Ritter was a German mathematician, cartographer, and astronomer, active in in the first part of the 17th century.
Ritter's most noteworthy accomplishment was his development of an unusual gnomic projection and his so-called "sundial" world map.
A native of Nuremberg, He had studied under Johann Praetorius at the University of Altdorf. Ritter specialized in the design and manufacture of astrolabes, sundials, and other astronomical, horological and cartographical instruments.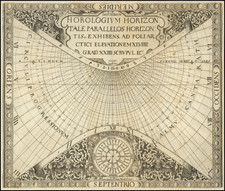 Place/Date:
Nuremberg / 1640 circa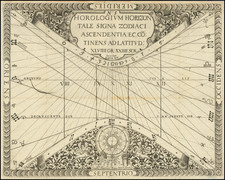 Place/Date:
Nuremberg / 1640 circa
---
Archived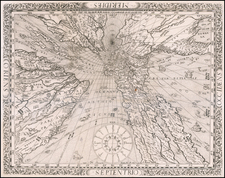 Place/Date:
Nuremberg / 1640