The publisher, bookseller and printer Petr Franza the elderworked in Prague between 1800-1830.
In the years 1819-1830 he led the company together with his son Petr Franz, the younger who took over after his death.
Franz's maps of the 16 Czech regions along with Chebsk were probably published around 1802. They were based on Müller's map of Bohemia. The names of the engravers are listed on some maps with Johann Christoph Berndt (1707-1798) the primary engraver.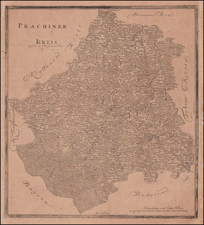 Place/Date:
Prague / 1802 circa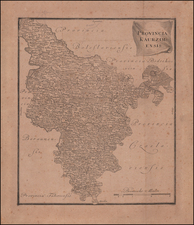 Place/Date:
Prague / 1802
---
Archived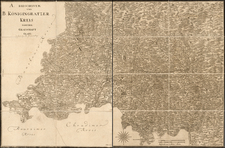 Place/Date:
Prague / 1802