Dr Edward Hodges Cree was born on January 14th 1814 in Devonport.
Hodges studied medicine at Dublin and Edinburgh Universities, graduating from the latter in 1837, receiving his M.R.C.S and M.D ten years after. Cree entered the Royal Navy in 1837 where the journals begin, which subsequently continue until 1861. He illustrated his journals with remarkable water color illustrations, which became the subject matter of printed illustrations.
Cree's first appointment began in 1837 as assistant surgeon to the ROYAL ADELAIDE, ordered to do duty at the Naval Hospital, Stonehouse. He then establishes his career as a surgeon on board His Majesties vessels VOLCANO, CEYLON, FIREFLY, RATTLESNAKE, VIXEN, FURY, SPARTAN, EAGLE, RUSSELL, ORION and SATURN.
Throughout his career he visited many parts of the world, including the Far East, where he witnessed actions in the First Opium War of 1839-42. His service led him to take action against piratical Chinese fleets, engagements and actions against the Russians in the Baltic; and was involved in the final stages of the Crimean War, being present at the Capture of Sebastopol and Kinburn.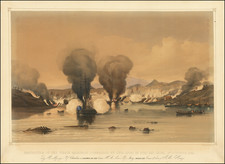 Place/Date:
London / 1850 circa
---
Archived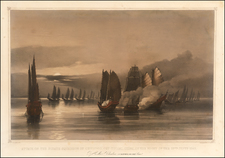 Place/Date:
London / 1850 circa