Maurice Bouguereau was a French printer, bookseller, cartographer and publisher, who worked in Tours . From 1588 to 1596 his address was there in the Rue de la Scellerie.
His most important work was the his atlas, Le Theater Francoys, published by him in Tours in 1594. The atlas was the first national atlas of France and thus a milestone in the history of French cartography.
The commission for the Atlas was given to him by Henry IV (1553-1610), who at that time was fighting for the unification of the Kingdom of France and wanted to demonstrate his power and greatness with this publication. This was particularly emphasized with a portrait of the King in the atlas, which was depicted along with a general map of France; sometimes a sonnet was printed in place of the card under the portrait.
Le Theater Francoys contained 14 regional maps and three general maps of France, older and more recent works by various cartographers, which Maurice Bouguereau had compiled and edited. The older regional maps were by Gerhard Mercator (1512-1594) and Gérard de Jode (1509-1591), Jean Temporal and Jean Fayen (1530-1616). The general maps were from Guillaume Postel (1510-1581), Jean Jolivet (1545-1569) and Peter Plancius (1552-1622).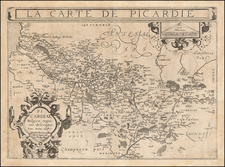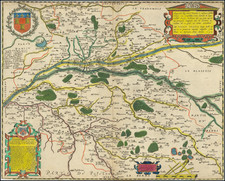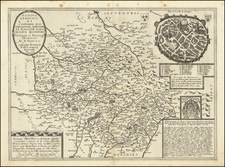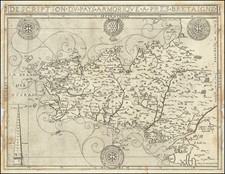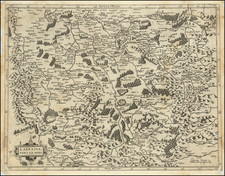 Place/Date:
Paris / 1594 circa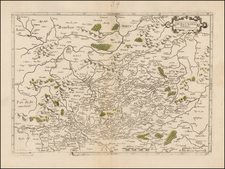 Place/Date:
Paris / 1620 circa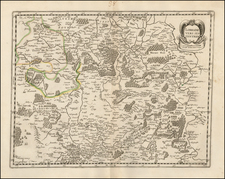 Place/Date:
Paris / 1640 circa
---
Archived