Heinrich Keller (1778-1862) was mapmaker and lithographer from Zurich.
Heinrich Keller came from a humble background living in family from Zurich, his father was a baker. At the age of eight, he suffered a severe broken leg which had him bed ridden for several years, where he began to draw.
After 1797, he was an apprentice to the painter and art dealer Henry Fuseli (1755-1829) in Zurich and worked there until 1815. In 1799, he had drawn a map for a guidebook, later followed by similar works. In 1827, he published a map of the Canton of Zurich and in 1830, he produced a wall map of Switzerland. Keller was promoted among others by Hans Conrad Escher von der Linth.
Keller's panoramic views would ultimately bring him great recognition. In 1817 he separated from Füssli and led from then on his own publishing house.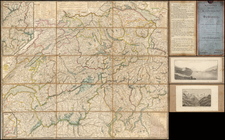 Place/Date:
Zurich / 1842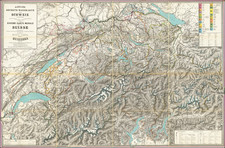 Place/Date:
Zurich, Switzerland / 1870 circa
---
Archived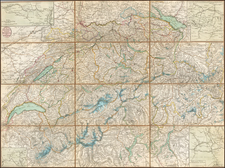 Place/Date:
Zurich / 1856