Richard Q. Yardley (1903-1979) was an American editorial cartoonist.
Born in Baltimore, Maryland on March 11, 1903, Yardley attended the Friends School and the Maryland Institute. Yardley started as an artist-retoucher in the news department at the Baltimore Evening Sun in 1923 and moved into creating local news and commentary cartoons in 1934 for the Morning Sun.
In the late 1930s, Yardley drew several provacative pictorial maps for the anti-Fascist Ken Magazine.
In 1949 he became the Sun's editorial cartoonist after Edmund Duffy's retirement.
From 1961 until 1965 Yardley also drew the daily comic strip panel, Our Ancestors which was syndicated by the Newspaper Enterprise Association. In addition to these works, his cartoons appeared in the New Yorker and theReporter. Yardley was a member of the National Cartoonists Society, the American Association of Editorial Cartoonists and the National Press Club.
Richard Q. Yardley retired in 1972 and died on November 25, 1979.
The Richard Q. Yardley Cartoons collection at Syracuse University consists of 43 original political cartoons and 2 copies of cartoons. Twelve cartoons are dated and 31 cartoons are undated. One of the cartoons is signed, "W. Hogarth Yardley" and it is unknown if this cartoon was drawn by Richard Q. Yardley. Satire and sarcasm were regularly used elements in Yardley's cartoons.
The cartoons were drawn with ink on illustration board as well as paper with traces of blue pencil visible. The cartoons vary in size.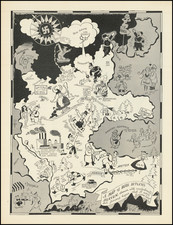 Place/Date:
Baltimore? / 1938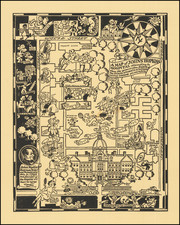 Place/Date:
Baltimore / 1935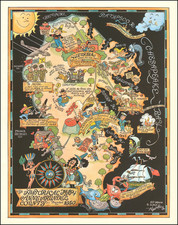 Place/Date:
Baltimore / 1965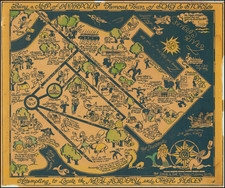 Place/Date:
Baltimore / 1932 circa
---
Archived