Joseph Burr Tyrrell (1858 – 1957) was a Canadian geologist, cartographer, and mining consultant.
He is perhaps best known for his discovery of dinosaur (Albertosaurus) bones in Alberta's Badlands and coal around Drumheller in 1884.
Tyrrell graduated from Upper Canada College in 1876 and received a law degree from the University of Toronto in 1880. Shortly after his admission to practice, his doctor advised him to work outdoors due to his health.
He joined the Geological Survey of Ottawa in 1881, leading or participating in numerous explorations. He led the 1893 and 1894 expeditions into the Northern Barren Lands - down the Dubawnt River - the first visit to the Kivalliq Region Barrenlands by a European since the explorations of Samuel Hearne in the 1770s. Younger brother, James W. Tyrrell accompanied Tyrrell on the expeditions, which included first European contact with the Ihalmiut, an Inuit people, now almost extinct.
In 1894, Tyrrell stumbled upon biographical recollections (11 books of field notes, 39 journals, maps and a narrative) of Canadian overland explorer, cartographer and fur trader David Thompson and, in 1916, published them as "David Thompson's Narrative".
Tyrrell went into the gold-mining business in 1898, a career that would last more than 50 years. He was mine manager of the Kirkland Lake Gold Mine in northern Ontario for many years.
---
Archived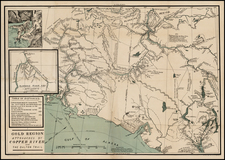 Place/Date:
Washington, DC / 1897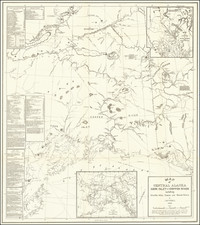 Place/Date:
Washington, DC / 1898