Born May 27th, 1811, in Williston, Vermont, William Cooke went on to attend Middlebury College. About the year 1833 he arrived in Staunton, Virginia, as a teacher. There he met and later wed Lucy Ann Waddell, daughter of Principal Lyttleton Waddell who oversaw the Staunton Male Academy. William accepted a position in managing the Academy with his father-in-law. It seems William began his work with the deaf in 1839 at the Virginia School for the Deaf and the Blind. Five years later, while still at the school, he received an invitation from the Governor
of North Carolina, J.M. Morehead, to discuss establishing a program for the deaf in that state. After a direct personal appeal to the State Legislature, an appropriation for the school was granted and William became its first principal in 1845, a position he held for almost sixteen years.
In 1860 William was chosen principal of the Georgia School at Cedar Springs, but unfortunately two years later, due to the Civil War, the school would close. During this troubled time he worked in a publishing office in Richmond, Virginia, but it must have been a difficult period of his life.
Cooke apparently had a significant interest in printing. Mr. Cooke also strongly advocated for trades instruction (for his students) as there was none then being offered. He undoubtedly had printing in mind; as the first Superintendent at the North Carolina School in the 1850s, he had established one of the first papers at a school for the deaf in this country and had served as its editor. The shop there had been well equipped and took many outside jobs, many for the state of North Carolina itself. During the war, some Confederate money was printed there.
Cooke would go on to serve as the first Principal for the Maryland School for the Deaf in 1868, where he remained for a number of years.
Place/Date:
Richmond / 1858
---
Archived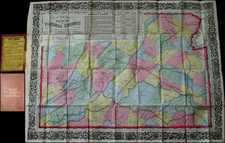 Place/Date:
Richmond / 1858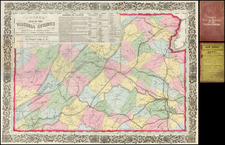 Place/Date:
Richmond / 1858