Georges Henri Victor Collot (1750-1805) was a French soldier, explorer, colonial official, and spy. He served in France's possessions in North America and the Caribbean. Born in Chalons-sur-Marne in northeastern France in 1750, the young Georges joined the army. He quickly ascended the ranks.
Collot's first American experience was as a French officer fighting alongside General George Washington in the Revolutionary War. He served as aide-de-camp and maréchal des logis under French general Rochambeau.
From 1792-4, now a Major General, Collot was Governor of Guadeloupe. His time in the Caribbean was short-lived, however, as the British invaded the French colony, imprisoned Collot, and sent him to New York. He evaded punishment and the French turned his presence to their advantage.
Collot was ordered on a reconnaissance mission on the Ohio and Mississippi Rivers. He was to assess the military capacity and fortifications of their imperial rivals, Spain and Britain, as well as to report on the expansion of the Americans westward.
In the spring of 1796, Collot set out. He navigated southward through Illinois and Upper and Lower Louisiana, drawing detailed maps and plans along the way. His presence was not a secret, however; the English, Americans, and Spanish all issued orders to halt his progress. Collot was arrested at Fort Massac on the Ohio River by the American officer Zebulon Pike, but released when Pike found no legal basis for holding him. After reaching the Mississippi, Collot turned upriver to St. Louis, and explored short distances up the Illinois and Missouri rivers as well. While in St. Louis, he may have had access to the maps of the known course of the Missouri River, of Pierre Antoine Soulard, whose maps would later be utilized by Lewis & Clark, as well as access to information from Jean Baptiste Truteau, whose expedition up the Missouri River had just been completed in June 1796.
When Collot arrived in New Orleans in October of 1796, the Spanish Governor, Carondelet, seized Collot and his maps. He was released in early December and returned to France.
Changing imperial politics delayed the publication of Collot's account of his voyage until 1805. He died in the same year. At the time of his death, his spy mission was little known. It was only in 1826 that a limited reissue of his account was published by Arthus Bertrand. He printed 300 French copies and 100 English; Bertrand destroyed the surviving 1805 examples.
Collot's maps and plans are superbly rendered cartographic works detailing the contested Mississippi and Ohio River Valleys and they remain very scarce today.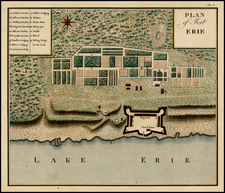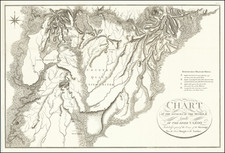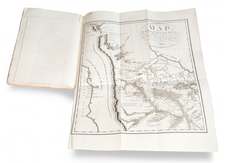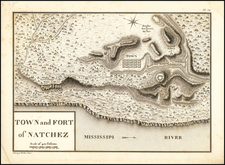 Place/Date:
Paris / 1796 (1826)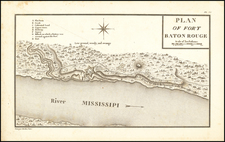 Place/Date:
Paris / 1796 (1826)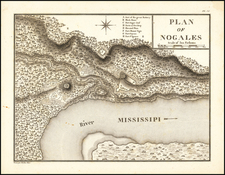 Place/Date:
Paris / 1796 (1826)
---
Archived