United States
Mid-Atlantic
A Draught of Virginia from the Capes to York in...
This item has been sold, but you can enter your email address to be notified if another example becomes available.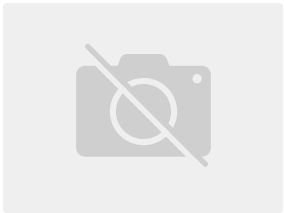 Title
A Draught of Virginia from the Capes to York in York River and to Kuiquotan or Hamton in Hames River by Mark Tiddeman Sold By W & I Mount & T. Page on Tower Hill…
Publication Place / Date
London / 1730
Image Dimensions
23 x 18 inches
Request Info
Map Maker
Authenticity Guarantee
All of our maps are authentic antique maps, printed or drawn on or about the date shown in the description. In rare instances when we offer facsimiles, we will specifically describe the map as a later facsimile and include the date of publication. Certificates of Authenticity are available upon request. Simply mention your desire to receive one in the Notes section at checkout.
Map Maker
Fast, Global Shipping
Last year we shipped over 4,500 antique maps to more than 50 countries. Maps are shipped Monday through Friday year-round. If an order is received before 2 PM PST, we will ship the order that day. If an order is received after that time, we will ship the next day. We ship maps either flat in custom packages or in specially ordered thick tubes. Shipping rates are provided as part of the checkout process.
Description
Nice example of Tidemann's map of the region bounded by the York River , Williamsburg, James City Isle, Nansimond River, Elizabeth River, Norfolk, Cape Henry, Cape Charles, and the southern portion of Delaware, centered on the Chesapeake. The map includes soundings, rivers, islands bays, capes, and some early settlements, including Norfolk, Newport News, Sheldens, Hamton, Old Pecoson, York, Gochester, Tindles Fort, etc. Mark Tiddeman was a master of the British Vessel Tartar. From 1724 to 1728, he made soundings of the harbor of New York and the Hampton Roads area at the mouth of the Chesapeake. His charts were furnished to Mount & Page for the revised edition of the English Pilot, Fourth Book and were first issued in 1729. As noted by Morrison & Hansen, the map provides the most complete survey of the region to that date and represents an important step in the period between the Augustine Herman map of 1689 and Hoxton's map of 1735. A good copy of this map, with the usual signs of plate wear and a narrow upper margin, as is often the case. Morrison & Hansen, Fig. 15.