This item has been sold, but you can enter your email address to be notified if another example becomes available.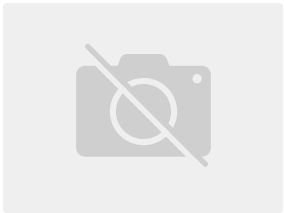 Description
Folio in original half leather with decorative tooling. Corners and spine slightly rubbed, slight soiling to lower cover, otherwise very good+ condition. Maps in very good+ condition. Repair to tear in US map.
A copy of Johnson's 1865 Family Atlas is very good+ both inside and out. Includes steel engraved vignette on frontispiece showing Indians along with chart of national flags, chart of mountains & rivers and a chart of world time differences in the introduction. Geographical index on verso of maps. This atlas has 27 hand colored maps pertaining to the United States including a detailed double page maps of Texas, the Southwest, the Upper Plains/Rockies book 000715 sold on july 2-03 Greeley, Horace, et.al.The Great Industries of the United States. With over 500 Ilustrations. (NE/MO/ID/WY Dakota), and city plans of some major cities such as New York.
Alvin Jewett Johnson Biography
Alvin Jewett Johnson (1827 - 1884) was an American map publisher. Born in Wallingford, Vermont, he received only a basic public education, but he still served as a school teacher for several years before moving to Richmond, Virginia and, in 1857, New York City. Johnson also worked as a book canvasser for the map publisher J.H. Colton.
Johnson's name first appears on maps published with Samuel N. Gaston and D. Griffing Johnson (no clear relation) in the mid-1850s, and his name (along with Ross Browning) appeared on Colton's atlas maps of 1859 and 1860. Although map historian Water Ristow speculates that Colton sold his copyrights to Johnson and his business partner, fellow Vermonter Browning, a more likely theory is that Johnson and Browning financially bailed out the Colton firm in exchange for the right to use Colton's existing copyrighted map plates. The first Johnson maps were mostly reissues of earlier Colton maps. Indeed, Johnson's earliest works described his firm as the "Successors to J. H. Colton and Company". Johnson converted the original Colton steel plate engravings to lithographic stones, allowing his firm to produce more maps at a lower price point.
In 1860, the Johnson firm published its first significant work, the Johnson's New Illustrated (Steel Plate) Family Atlas. The first edition of the Atlas bears imprints in both New York and Richmond, VA. In 1861, however, following the outbreak of the American Civil War, the Johnson & Browning firm abandoned their Richmond location. Browning seems to have remained in Virginia to pursue other ventures and, in 1861, Browning's portion of the firm was purchased by Benjamin P. Ward. The 1863 issue of the Atlas was one of the most unusual, it being a compilation of older Johnson and Browning maps, updated 1862 Johnson and Ward maps, and newer 1863 maps with a revised border design.
The 1864 issue of the Atlas is the first true Johnson and Ward atlas. Johnson published one more edition in partnership with Ward in 1865, after which Johnson becomes the sole publisher. The next issue of the Atlas, 1866, is the first purely Johnson atlas with all new map plates, updated imprints, and copyrights. Johnson maps include a unique border style, which changed over the years, but was not copied by other makers. These include a "strapwork border" from 1860 to 1863, a "fretwork border" from 1863 to 1869 and a "spirograph border" in 1870.
In addition to the Family Atlas, Johnson issued numerous wall maps, pocket maps, and, in the 1880s, the Cyclopedia. Johnson frequently updated his western atlas maps and on occasion, more than one update appeared in a single year. Johnson continued to publish the Family Atlas until 1887. In 1879, Johnson brought his son into the business, and their publications have the imprint "A.J. Johnson and Son" and, later, "A.J. Johnson and Co." Johnson's son continued the business until it shuttered in 1887.