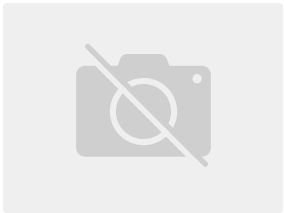 Description
Fascinating Logbook For a German U-Boat That Was Turned Over to the United States After World War I.
The logbook documents U-111's journey from Plymouth, England to New York, and from there to New London, Connecticut. The logbook covers the day-to-day tasks on board the submarine.
The Wikipedia entry for U-111 says of her post-World War I career:
U-111 surrendered at Harwich, England 20 November 1918, after the Armistice. On 7 April 1919, under the command of Lieutenant Commander Freeland A. Daubin, she sailed for the United States after 12 days of preparations and testing. On her mast the United States flag flew above the Reich War Flag. She arrived first at Portland, Maine on 18 April 1919, and then in New York City, New York on 19 April 1919 where U-111docked at the Brooklyn Navy Yard. The U-111, along with four other captured German submarines that were brought to the United States, were used to promote the sale of the Victory Liberty Loan. The U-111 can be seen in a short newsreel film after her arrival on YouTube.
Originally the U-164 was supposed to come to the United States, but it was found in such atrocious shape that the U-111 was substituted. The other ships that were brought over to the United States were U-117, U-140, UB-88, UB-148, and UC-97. All sailed to America under their own power except U-140 which was towed. These submarines were listed in U.S. Navy records as the Ex-German Submarine Expeditionary Force.
By early September of 1919 the U-111 had completed a head-to-head comparison test against the American submarine USS S-3 (SS-107). it was found that, "The American boat is speedier, has a greater radius of action and is much more habitable than the German boats. Naval officers are of the opinion that the American submarine is the more seaworthy."
German U-Boats After the First World War
During World War I, submarines were widely seen as piratical terror weapons. The German U-boat fleet sunk around 2,600 Allied vessels during the course of the war, and it experienced colossal attrition throughout the war; of the 375 submarines that set sail from German ports in World War One, 202 were lost in action.
The Armistice required the German submarine fleet to be turned over to the British en bloc. After the conclusion of the treaty, all remaining U-boats were sailed to the British submarine base at Harwich. There they were studied and either scrapped or turned over to other Allied navies.
Condition Description
Oblong small folio. Publisher's cloth binding. Several hundred unnumbered pages [complete]. Printed fields and labels with manuscript completions.