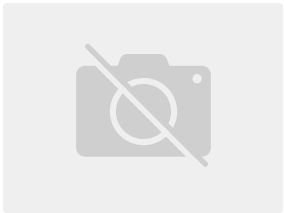 Title
The 'Chevalier' Commercial, Pictorial and Tourist Map of San Francisco From the Latest U.S. Gov. and Official Surveys . . . 1915 [Wall map]
Publication Place / Date
San Francisco / 1915
Image Dimensions
54.75 x 62.25 inches
Request Info
Map Maker
Authenticity Guarantee
All of our maps are authentic antique maps, printed or drawn on or about the date shown in the description. In rare instances when we offer facsimiles, we will specifically describe the map as a later facsimile and include the date of publication. Certificates of Authenticity are available upon request. Simply mention your desire to receive one in the Notes section at checkout.
Map Maker
Fast, Global Shipping
Last year we shipped over 4,500 antique maps to more than 50 countries. Maps are shipped Monday through Friday year-round. If an order is received before 2 PM PST, we will ship the order that day. If an order is received after that time, we will ship the next day. We ship maps either flat in custom packages or in specially ordered thick tubes. Shipping rates are provided as part of the checkout process.
Description
Nice example of Augustus Chevalier's fine large format map of San Francisco, re-issued and annotated for use by tourists during the Panama-Pacific Exposition of 1915.
Augustus Chevalier issued a number of fine maps of San Francisco, including a monumental wall map. By the early 20th Century, his maps of San Francisco were perhaps the best known and respected of the City. The present map was first published in 1915, replacing a vertically formatted map of the same title, first issued in 1904.
The 1914 map was annotated to include details in red showing the Street Car Lines, Proposed Tunnels and the Market Street Extension. The map is a reduced size copy of Chevalier's wall map of 1911, which measures nearly over 5 feet tall and incorporated the same elegant title, with the Seal of the City and County of San Francisco, although the title is on the right side of the map. This edition, dated 1915 and referencing "The Exposition City," was designed specifically for the Panama-Pacific Exposition and, unlike the 1911 wall map, incorporates a detailed plan of the Exposition Grounds just east of Fort Point and the Aviation & Athletic Field and Race Track, and just west of Fort Mason.
The first edition of the map includes the title on the left side. A second edition of the Exposition City map was issued in 1915, with the title on the right side and a longer legend below the title.