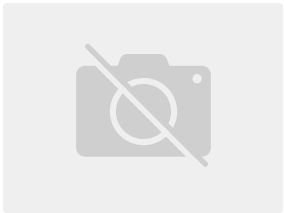 Description
The State of the First Modern Atlas of the World
[XX] preliminary text leaves (including engraved title), 53 hand-colored double-page engraved maps, all mounted on original guards.
Antwerp: xxxxx 1570
Folio (1x x x inche
First State of the First Edition of the 'First Atlas' with an Exceptional Contemporary Provenance
This is the first state of the Theatrum, one of the forty copies sold by Ortelius Christoffel Plantijn, one of the most important publishers in the Low Countries, who would later in 1579 become the publisher of Ortelius' Theatrum.
Ortelius's Theatrum Orbis Terrarum (or "Theater of the World") is widely considered to be the first true modern atlas. The Theatrum was the best available summary of 16th-century cartographic knowledge, covering much of the exploration of the world in the century following the discovery of America.
The atlas was first published in 1570 in Antwerp, and it was published consistently until 1612. Recent research has unearthed examples of the atlas with maps dated to 1640.
Ortelius was the artist of all of the maps; he drew them by hand, and those drawings were interpreted into prints by his engravers Frans Hogenberg, Ambrosius Arsenius, and Ferdinand Arsenius.
The broad appeal of the Theatrum saw demand from many consumers who preferred to read the atlas in their local language. Thus, in addition to Latin, the book was published with text in Dutch, French, German, Italian, Spanish, and English.
After Ortelius's death in 1598, the copper plates for his atlas passed to his heirs. They, in turn, sold the collection to Jan Baptist Vrients (1522-1612) in 1601. Vrients added new maps and published the atlas until his death in 1612. Vrients's widow then sold the plates to the Moretus brothers, who were the successors of Christoffel Plantijn.
Provenance
As noted by Peter Van der Krogt, "the first copies of the Theatrum were ready in June 1570. On 17th June 1570, Ortelius delivered forty copies of the atlas to Plantin . . ." (van der Krogt).
The present example includes a colophon dated 20 May 1570, and is almost certainly one of the 40 copies delivered on June 17,1570. The title page bears the following inscription, noting that it was thereafter given as a gift by Plantijn to the important Humanist Dominique Lampson (Dominico Lampsonius) :
Christophorus Plantinus Typographus Anuerpianus Dominico Lampsonio pulcherrimum hoc munus dono misit. xviij Octob. 1570

Christopher Plantijn printer Antwerp beautiful gift to Dominque Lampson sent to the Office 18th of October, 1570.
The record of Plantijn's gift was memorialized by Lampsonius in Lampsonius's letter to Abraham Ortelius of November 2, 1587, where Lampsonius writes that he will always be immensely grateful to Plantijn for two beautiful gifts, " (this copy of Ortelius' Theatrum and Vasari's Vitis Architectorum Sculptorum et Pictorum Italorum, which currently resides in the KBR Brussels.
"Alioqui et Plantino me plurimum debere fateor de duobus eius pulc[h]errimis donis, Theatro tuo [sc. Ortelii] primae editionis [the present copy], et Vitis Architectorum Sculptorum et Pictorum Italorum a Georgio Vasari conscriptis, ac recognitis, atque auctis, de quibus nondum ei [sc. Plantino] gratus fui, sed, Deo iuuante, futurus sum"

(ed. J.H. Hessels, Abrahami Ortelii ... Epistulae. Cambridge, 1887, p. 354 Letter nr. 154 - Lampsonius' original letter presently in The Hague, Koninklijke Bibliotheek, MS 79 C 4 (094), fols 121-122 [www. http://emlo.bodleian.ox.ac.uk ]
Reference
Adams O-335; Van der Krogt IIIA, 31:002; Phillips 382; Shirley 122 (with the world map in his first plate, first state).
Abraham Ortelius Biography
Abraham Ortelius is perhaps the best known and most frequently collected of all sixteenth-century mapmakers. Ortelius started his career as a map engraver. In 1547 he entered the Antwerp guild of St Luke as afsetter van Karten. His early career was as a business man, and most of his journeys before 1560 were for commercial purposes. In 1560, while traveling with Gerard Mercator to Trier, Lorraine, and Poitiers, he seems to have been attracted, largely by Mercator's influence, towards a career as a scientific geographer. From that point forward, he devoted himself to the compilation his Theatrum Orbis Terrarum (Theatre of the World), which would become the first modern atlas.
In 1564 he completed his "mappemonde", an eight-sheet map of the world. The only extant copy of this great map is in the library of the University of Basle. Ortelius also published a map of Egypt in 1565, a plan of Brittenburg Castle on the coast of the Netherlands, and a map of Asia, prior to 1570.
On May 20, 1570, Ortelius' Theatrum Orbis Terrarum first appeared in an edition of 53 maps. By the time of his death in 1598, a total of 25 editions were published including editions in Latin, Italian, German, French, and Dutch. Later editions would also be issued in Spanish and English by Ortelius' successors, Vrients and Plantin, the former adding a number of maps to the atlas, the final edition of which was issued in 1612. Most of the maps in Ortelius Theatrum were drawn from the works of a number of other mapmakers from around the world; a list of 87 authors is given by Ortelius himself
In 1573, Ortelius published seventeen supplementary maps under the title of Additamentum Theatri Orbis Terrarum. In 1575 he was appointed geographer to the king of Spain, Philip II, on the recommendation of Arias Montanus, who vouched for his orthodoxy (his family, as early as 1535, had fallen under suspicion of Protestantism). In 1578 he laid the basis of a critical treatment of ancient geography with his Synonymia geographica (issued by the Plantin press at Antwerp and republished as Thesaurus geographicus in 1596). In 1584 he issued his Nomenclator Ptolemaicus, a Parergon (a series of maps illustrating ancient history, sacred and secular.) Late in life, he also aided Welser in his edition of the Peutinger Table in 1598.