Introduction:
Cook's first voyage was considered a success. The Admiralty chose to send him to the Pacific again, this time to focus on finding and charting Terra Australia incognita, if it existed. This time, Cook was in command of the Resolution and accompanied by the Adventure, captained by Tobias Furneaux.
The ships departed Plymouth on July 13, 1772. They made for the Cape of Good Hope and then sailed south, in search of land. They reached an ice sheet and could not find a break to sail through. The crew melted ice for fresh water and the expedition artist, William Hodges, drew eerie pictures of looming icebergs. On January 17, 1773, the ships crossed the Antarctic Circle, the first ships known to have done so.
Separated in fog, the ships headed toward New Zealand. They rendezvoused in Queen Charlotte Sound, where they traded with the Māori. The Māori inquired as to location of Tupaia and were sad to hear that he had died.
The ships returned to Tahiti, where they found the politics of the island had shifted and there was a new leader, Tu, to consult. Mai, a Rai'atean man, joined the Adventure, while Hitihiti joined the Resolution. The former became the first Polynesian to visit Britain, while Hitihiti returned home after sailing to Tonga, the Antarctic, New Zealand, and Easter Island.
Cook and his men next sailed to Tonga and then back to New Zealand. En route, the ships were separated again. Resolution left for southern waters without Adventure; Furneaux decided to return to Britain, leaving Cook in the Antarctic.
In December 1773 and January 1774, Resolution crossed the Antarctic Circle for the second and third times. They reached 71°10' South, the farthest south any ships had sailed; the record would stand until 1823. He had decidedly proven that the great southern continent was nothing more than a myth.
Returning north, Cook called at Rapa Nui, or Easter Island, and his men marveled at the Moai, large statues that stand guard on the island. The Resolution returned to Tahiti, and then called at Niue, Nomuka, Vanuatu, New Caledonia, and Norfolk Island. After another visit to New Zealand, they sailed east to Tierra del Fuego. In the Atlantic, Cook named South Georgia and the South Sandwich Islands. On the homeward stretch, Resolution visited St. Helena and then anchored in Portsmouth on July 30, 1775.
---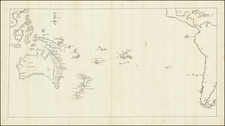 Place/Date:
n.p. / 1774 circa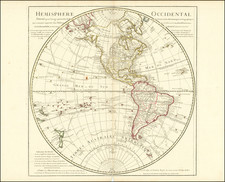 Place/Date:
n.p. / 1784 circa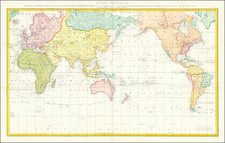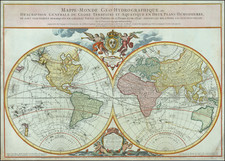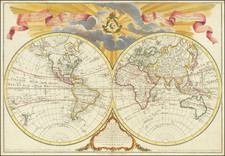 Place/Date:
Paris / 1790 circa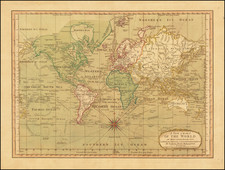 Place/Date:
London / 1794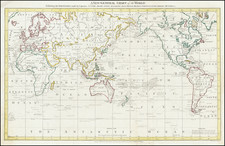 Place/Date:
London / 1794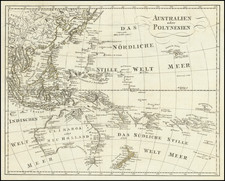 Place/Date:
Nuremberg / 1795
Size:
12.25 x 9.75 inches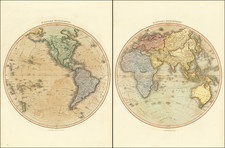 Place/Date:
Edinburgh / 1815
Size:
20 x 20 inches -_(each map)
---
Archived