Introduction:
A Northeast Passage was a popular topic for states and navigators from the sixteenth century, just like the more well-known Northwest Passage. In 1553, Hugh Willoughby, with backing from London merchants, sailed north. Willoughby's crew got separated from their navigator, Richard Chancellor, rendering them lost. Russian fisherman found their frozen bodies the following summer.
Jacon van Heemskerck sought the Northeast Passage beginning in 1596, accompanied by Willem Barentsz as pilot. They discovered what they called Spitsbergen, which is now known as part of the Svalbard Archipelago. Their ship became locked in the ice and they were forced to winter in situ, the first time a ship had done so. In the spring, they escaped in open boats; Barentsz died, but van Heemskerck made it to the coast of Lapland.
By the seventeenth century, Russian traders had found a continuous sea route, the Mangazeya Seaway, from Arkhangelsk to the Yamal Peninsula. From there, adventurers would portage to the Gulf of Ob. However, sailing around land farther east proved difficult, if not impossible, in the early modern period. Voyages pioneering parts of the Northeast Passage continued, however. For example, Fedot Alekseev and Semyon Dezhnev sailed from the Kolma River, around the Chukchi Peninsula, and into the Pacific in 1648, proving that Asia and North America were not connected.
---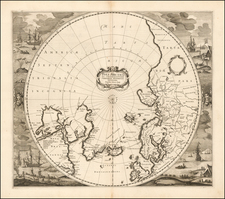 Place/Date:
Amsterdam / 1636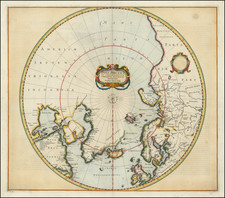 Place/Date:
Amsterdam / 1636 circa
Place/Date:
Amsterdam / 1650 circa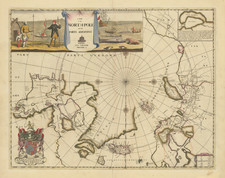 Place/Date:
Oxford / 1680
---
Archived