Introduction:
Historically, Eso (Yeco, Jesso, Yedso, Yesso) refers to the island of Hokkaido. It varies on maps from a small island to a near-continent sized mass that stretches from Asia to Alaska. Eso is often tied to two other mythical North Pacific lands, Gamaland and Compagnies Land.
Juan de Gama, the grandson of Vasco de Gama, was a Portuguese navigator who was accused of illegal trading with the Spanish in the East Indies. Gama fled and sailed from Macau to Japan in the later sixteenth century. He then struck out east, across the Pacific, and supposedly saw lands in the North Pacific. These lands were initially shown as small islands on Portuguese charts, but ballooned into a continent-sized landmass in later representations.
Several voyagers sought out de Gama's lands, including the Dutchmen Matthijs Hendrickszoon Quast in 1639 and Maarten Gerritszoon Vries in 1643. Compagnies Land, often shown along with Staten Land, were islands sighted by Vries on his 1643 voyage. He named the islands for the Dutch States General (Staten Land) and for the Dutch East India Company (VOC) (Compagnies, or Company's Land). In reality, he had re-discovered two of the Kuril Islands. However, other mapmakers latched onto Compagnies Land in particular, enlarging and merging it with Yesso and/or Gamaland.
In the mid-eighteenth century, Vitus Bering, a Danish explorer in Russian employ, and later James Cook would both check the area and find nothing. La Perouse also sought the huge islands, but found only the Kurils, putting to rest the myth of the continent-sized dream lands.
---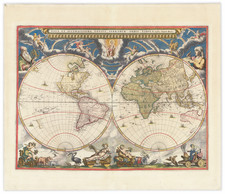 Place/Date:
Amsterdam / 1662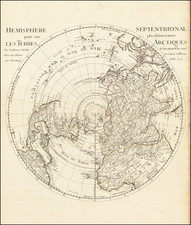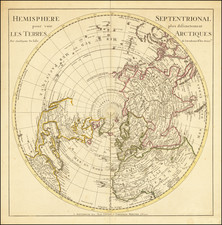 Place/Date:
Amsterdam / 1720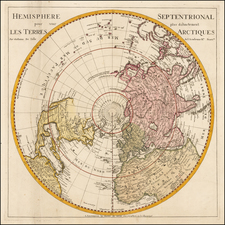 Place/Date:
Amsterdam / 1730 circa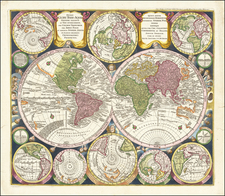 Place/Date:
Augsberg / 1741 circa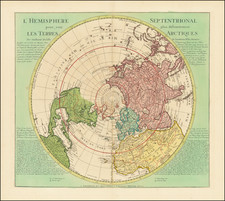 Place/Date:
Amsterdam / 1741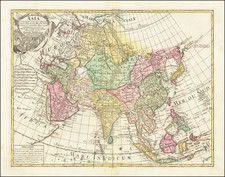 Place/Date:
Augsburg / 1770
Place/Date:
Amsterdam / 1785 circa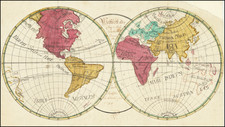 ---
Archived