Introduction:
The United States Army and Marine Corps landed on Okinawa on April 1, 1945 as the specially-created 10th Army; the landing would be the largest amphibious assault in the Pacific Theater. The Battle of Okinawa, codenamed Operation Iceberg, lasted for 82 days after the landing, to June 1945 and claimed the lives of over 14,000 American and over 77,000 Japanese personnel. In addition, more than one hundred thousand Okinawans perished during and after the battle.
Okinawa was seen as the final island to overrun before the invasion of the Japanese homeland in Operation Downfall. This would be the closest American troops would get to the homeland prior to the dropping of the atomic bombs on Hiroshima and Nagasaki. Scholarship suggests that capture of the island was a motivating factor Japanese surrender, as it made a successful, though costly, invasion of the homeland inevitable.
The occupation of Okinawa would present unique challenges to the American army, as it represented the first time that the US would have to deal with a significant population that was (by most accounts) ethnically Japanese. Many Okinawans were initially very opposed to the Americans, and the Japanese army encouraged and forced mass suicides prior to the invasion. Despite this, the occupation was, for the most part harmonious. Okinawa remained under US military control until 1972, when it was returned to Japan.
---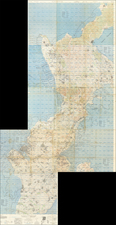 Place/Date:
n.p. / 1944 (Updates to 24 January 1945)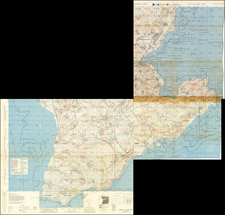 Size:
21 x 19 inches Largest Sheet
Condition:
See Description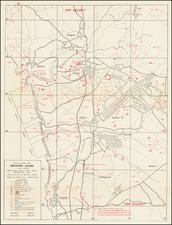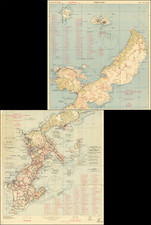 Place/Date:
n.p. (Okinawa) / 1945 September 1st
Size:
19 x 20 inches (each sheet)
---
Archived