Introduction:
One of the most important geographic enigmas of the Medieval and early modern periods was the kingdom of Prester John. The legend of a Christian Kingdom lost among Muslim lands was popular from the twelfth century and continued long into the seventeenth. Prester John was supposedly descended from one of the three magi. Over time, the utopian kingdom of Prester John came to house a bevy of other fantastical objects, including the Fountain of Youth.
The idea of a Christian King, a Presbyter John, of immense wealth had been circulating since the mid-twelfth century, part of the rumors that swirled around the Crusades. The story received a boost from a mysterious letter sent to the Byzantine Emperor Manuel I. The letter, supposedly written by John, describes his power, faith, and lands. The letter circulated ca. 1165 and survives in nearly 100 medieval manuscript copies. Initially, Europeans thought Prester John's kingdom was in India, and later in Central Asia. Finally, in the early modern period, the search shifted to Africa, specifically in Christian Ethiopia.
The story and the desire to find the kingdom was ubiquitous across Europe for centuries, losing steam only in the seventeenth century when antiquarians found that the Prester John story had no convincing ties to Ethiopia. Its popularity testifies to the anxieties within the Christian faith during an epoch when Christianity was fighting for survival in the Middle East, and when Christian Europe was often in conflict with Muslims in the Ottoman Empire and was encountering Indigenous peoples, and their religious systems, around the world.
---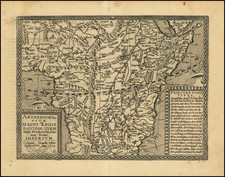 Place/Date:
Cologne / 1600
Place/Date:
Amsterdam / 1640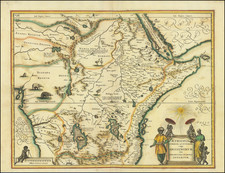 Place/Date:
Amsterdam / 1657 circa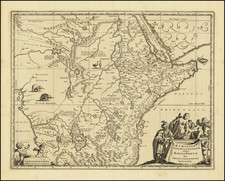 Place/Date:
London / 1670 circa
Size:
14.5 x 11.25 inches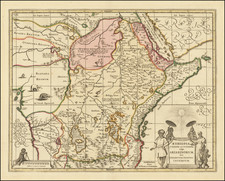 Place/Date:
Amsterdam / 1694 circa
---
Archived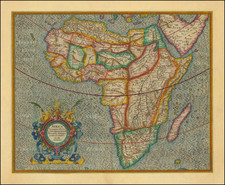 Place/Date:
Amsterdam / 1620 circa