Authentic old and antique maps of Florida for sale. Our rare Florida map inventory often features sea charts of the Florida coast, Florida Keys charts, maps of the Everglades, and city views and plans of Miami, Palm Beach, Tampa and elsewhere. Vintage pictorial maps of Florida are also for sale.
Place/Date:
n.p. / 1929 circa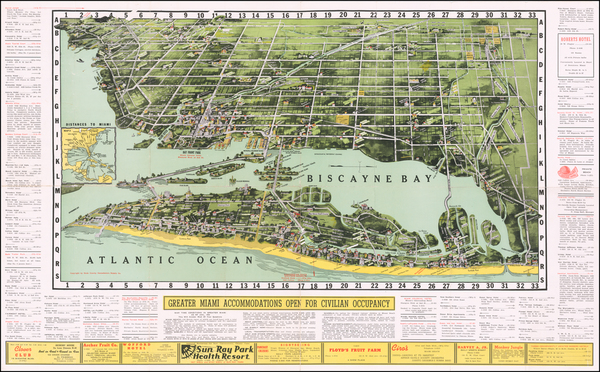 1943 rare Dade County Newsdealers Supply Co. map showing Florida.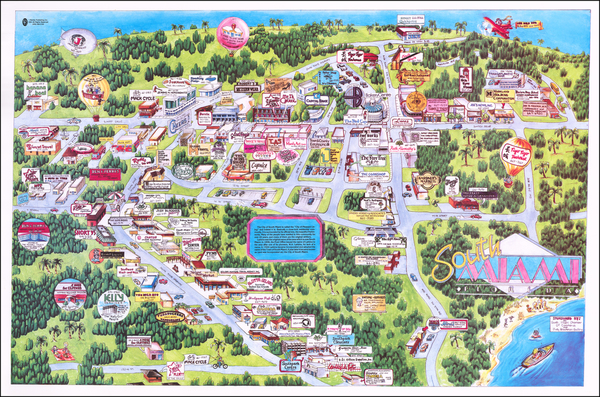 1985 antique Ranlee Publishing Inc. map showing Florida.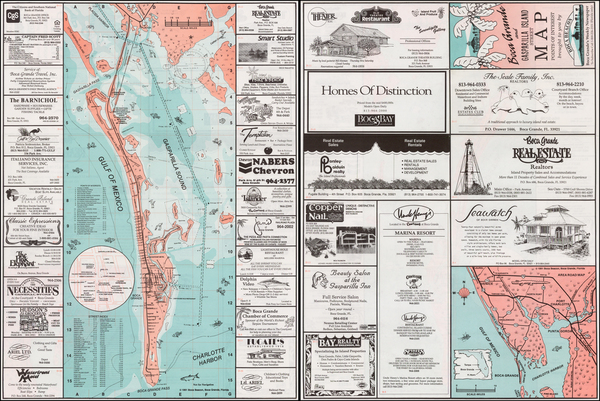 Place/Date:
Boca Grande, FL / 1991
1991 rare Boca Beacon map showing Florida.