Authentic old and antique maps of California for sale. Our rare California map inventory features authentic maps of California as an Island, Spanish and Mexican Ranchos of California, antique and vintage city views and plans of Los Angeles, San Francisco, San Diego, Santa Barbara, Silicon Valley and elsewhere. Vintage pictorial maps of California are also for sale.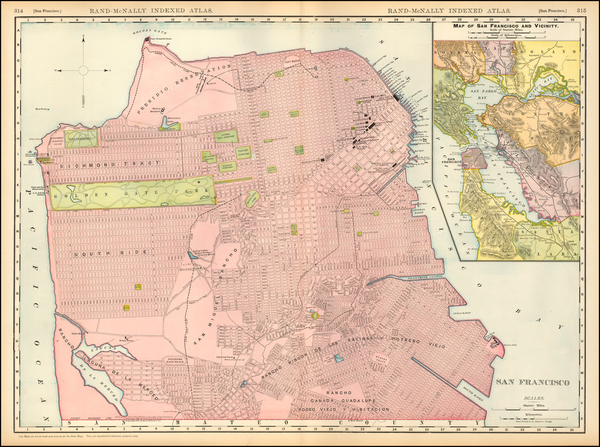 Place/Date:
Chicago / 1891 (1906)
Original map showing California by Rand & McNally, 1891.